The Thomas Munson Foundation is a not-for-profit family organization of the descendants of Thomas Munson (1612 – 1685) who established the family in the American colonies. The Foundation was incorporated in 1984 under the laws of the State of Michigan.
The Thomas Munson Foundation has many diverse goals and accomplishments that it has achieved and continues working to attain. One of the first accomplishments was the reprinting of Volumes I and II of The Munson Record, authored by Myron Andrews9 Munson and first published in 1896. The decision to reprint and make these volumes available for sale was made at the Moses Clan reunion in August, 1983.
A major goal is continuation of Myron Andrews9 Munson's work.  In 1993, the major accomplishment was achieved when Volumes III, IV, and V of The Munson Record were published by the Thomas Munson Foundation.  These were completed by the hard work of many Munson family members, and were compiled and authored by Johanna C.11 Munson Downie, Historian, and Herbert Leroy11 Munson Historian-Editor.   Work continues today to update The Munson Record.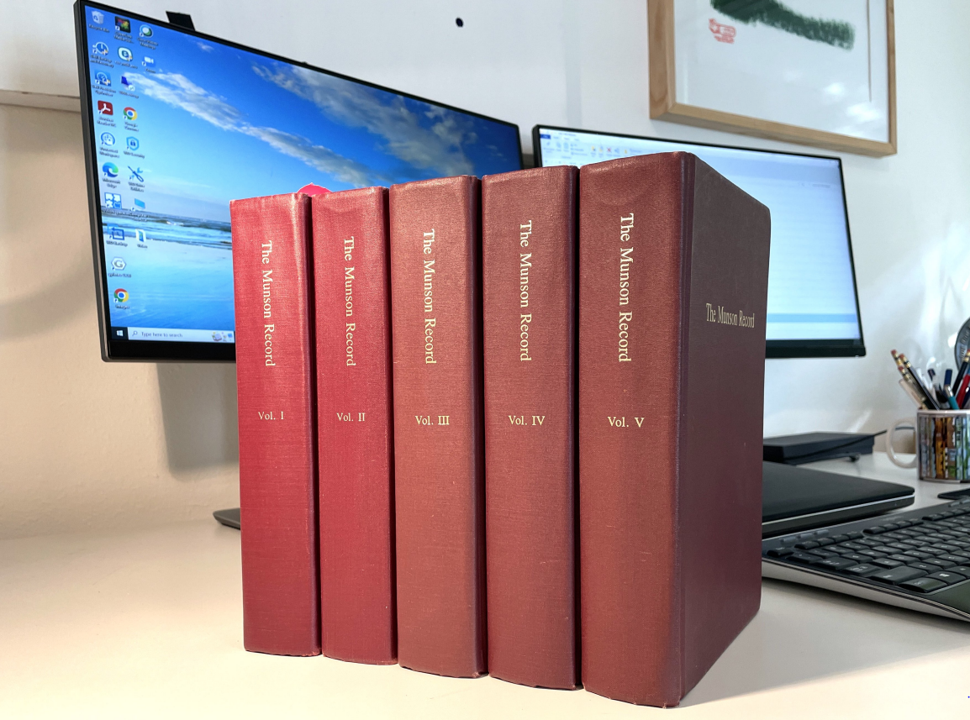 In Myron Andrews9 Munson's original work, descendants of Thomas¹ Munson (generation 1) were organized into 17 clans. The 17 clans are named for each of Thomas1 Munson's 17 great-grandsons (generation 4) who descended from Thomas1 Munson's son Samuel2 Munson (generation 2), and through Samuel's 7 sons (generation 3): Samuel3, Thomas3, John3, Theophilus3, Joseph3, Stephen3, and Caleb3. Members of the clans are descendants from the great-grandsons with male issue who continued the Munson name.
This initial patriarchal structure of clan definition did not include the direct descendants from Thomas1 Munson's two daughters Elisabeth2 and Hannah2 (generation 2), or from Samuel's (generation 2) daughter Martha3 (generation 3), or from daughters (generation 4) of Samuel's 7 sons (generation 3). If all of Thomas1 Munson's great-grandchildren were included in the family structure, there would be 43 clans. To-date, 7 more clans have been added to the Thomas1 Munson family tree, and these are named for 7 of the great-granddaughters. An important goal is to continue these family ancestry investigations to identify family descendants from the great-granddaughter-headed lines.
Meet Munson Family member: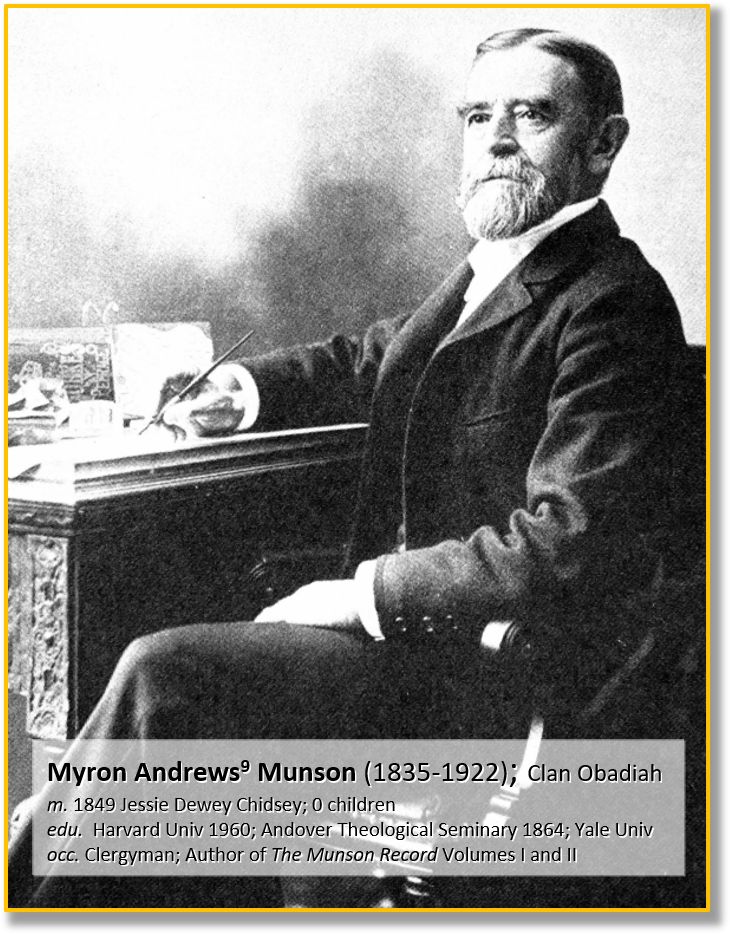 Myron traveled in Europe, served as pastor of several churches, taught at Rollins College, and organized the Munson Reunion of 1887. He wrote many articles on ethical subjects as well as the monumental work, The Munson Record.
In addition, he investigated the underground water resources of Massachusetts and spent his later years in research for a history of his native village of Huntington. After his death this material was put into a manuscript form by Miss Nettie C. Smith of Cheshire, CT who had previously assisted him with The Munson Record. The manuscript was deposited at the American Antiquarian Society in 1940 and a copy is in Huntington.
He was a member of the Hartford Central Ministerial Association, the Connecticut Historical Society, the American History Association, The American Asiatic Association, and the Authors' Republican Club of London.
A quiet, kindly man with a remarkable gift of teaching and meticulous as to all details, he loved to return to the old home in Huntington and was always a welcome guest at the home of his eldest nephew, Wilson Avery10 Munson. Here he would commune with nature and wander over the hills discovering cellar holes where once a homestead stood. Then would come a story of those former neighbors of bygone days. A veritable well of information regarding Munsons, he characterized them as "not stubborn but having fixed principles."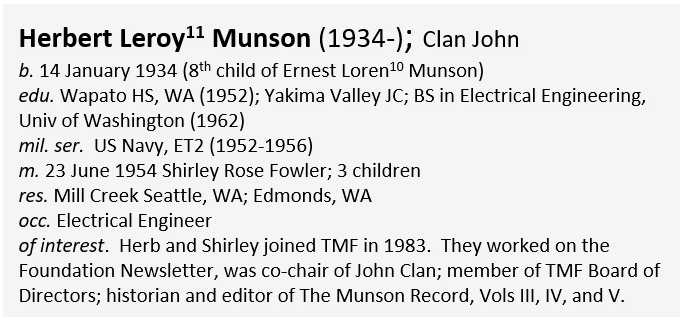 Meet Munson Family member: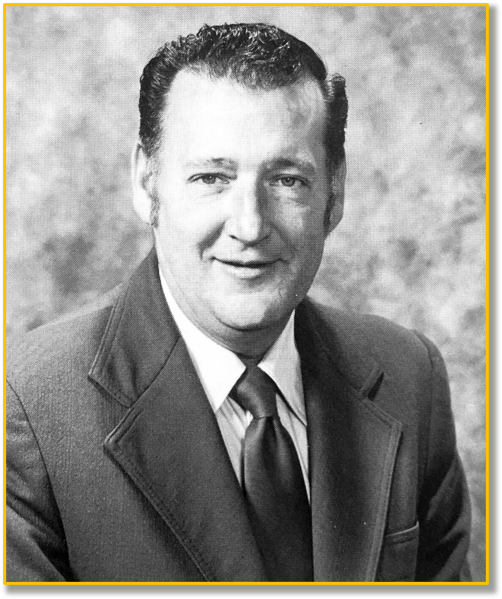 The Munson Record Digital Ancestral Database
Since 2005, TMF has transformed "The Munson Record" into a digital ancestry database. The TMF President and Historian are stewards and keepers of the database. Clan historians are charged with the responsibility to continue collecting genealogy for the Foundation. Members are welcome and encouraged to provide new information for inclusion into the database and to provide corrections of existing records. Only the President and Historian have administration rights to change the database. These data are stored and primed to underpin future volumes of The Munson Record for publication. Members with login id's have "guest" access to the visit and explore the database. It is open for any and all types of research.